Brian Herbert, the son of famed science fiction author Frank Herbert, is the author of multiple New York Times bestsellers. He has won several literary honors and has been nominated for the highest awards in science fiction. In 2003, he published Dreamer of Dune, a moving biography of his father that was a Hugo Award finalist. His other acclaimed novels include Sidney's Comet, Sudanna Sudanna, The Race for God, and Man of Two Worlds (written with Frank Herbert), in addition to the Hellhole trilogy and twelve Dune series novels coauthored with Kevin J. Anderson. In 2013, Brain published Ocean, an epic fantasy novel (coauthored with his wife, Jan).
Brian Herbert, Frank's eldest son, tells the provocative story of his father's extraordinary life in this honest and loving chronicle. Brian Herbert writes about his father's life with a truthful intensity that brings every facet of the man's brilliant, and sometimes troubled, genius to full light.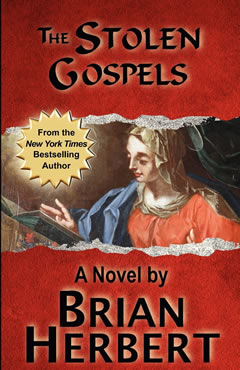 Lori Vale, a rebellious teen, is thrust into the middle of a violent religious conflict when her mother is murdered, and the girl is taken to a fortress in an ancient Greek monastery. There, a group of radical women is creating an earthshaking religious text. The Holy Women's Bible will include the Old and New Testaments, edited to alter gospels that are detrimental to the interests of women, such as passages asserting that they should obey their husbands, remain silent in churches, and suffer the burden of Eve's sins.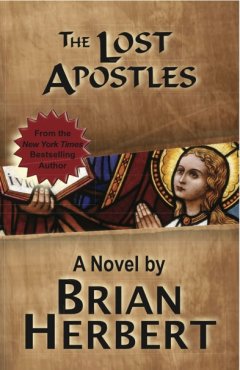 Long ago, the ancient gospels of Jesus's female apostles were stolen by powerful churchmen and relegated to the rubbish heaps of history. But those apostles have been reborn as female children, and are dictating new gospels that will be incorporated into a radical new religious text, the Holy Women's Bible.
At a hidden women's fortress in Greece, the teenager Lori Vale develops a paranormal relationship with one of the reincarnated children, and soon begins to suspect that she may have been connected to the female apostles of Jesus in ancient times.